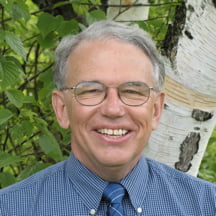 Students at BICS are encouraged to take charge of their learning, acquire wisdom and live a transformed life to the glory of God.
The academic year (like a freshman year in college) at the Institute places an intensive challenge before maturing believers to understand God's truth, manage their lives in the strength of God's resources and discover their unique design by God.  Through a plan of study and nurture, BICS unfolds as a community in which accountability and spiritual growth are encouraged under the Lordship of Jesus Christ.
Our students engage in church ministry, formal learning, mentoring, vocational planning, and first-hand exploration in the Lands of the Bible. These dimensions and more make the BICS experience an energetic environment for spiritual growth.
The Berkshire Institute for Christian Studies is not simply a repository of information – a place where students come to receive instruction unavailable elsewhere. Instead, the Institute fosters the ongoing redemption of mind, heart and will. What good is knowledge without belief, understanding without love, information without application, or a mission without the passion to complete it? At BICS, mature men and women who model the faith intentionally reinforce teaching and learning.  Not a cloister but a laboratory, not a church but more than a school, the Institute fulfills its mission in a community and service partnership with Hope Church in Lenox, MA.
Since 1988 our mission has meant challenging emerging adults to commit themselves to a one-year intense experience of study, travel, and personal growth within the context of a Christian community. Together, these elements of our program are designed to help students lay hold of the biblical worldview to inform all aspects of their thinking whether they pursue vocational ministry or establish careers in other venues as expressions of their obedience to Christ.
I think you will find the Institute's program unique in certain ways. Yet, BICS has positioned the educational components of the program within the Bible college tradition. From the beginning our philosophical and educational orientation has risen out of the conviction that God's Word should drive the curriculum. We believe that His Word is truth and that it is authoritative in all it teaches. We further consider it our solemn responsibility to call the student to yield heart and mind to the Lord who so graciously reveals Himself therein.
Thank you for your interest in the mission of BICS.  If you have further questions after reading this material, please let us know how we can assist you in learning more about our program.
Steve Brown
President